Welcome to Vejle Tai Chi
&

Qigong Club
Summer practice in PTCC Vejle
Starting tuesday, June the 2nd we practise in Vejle Bypark by the Hotel Scandic at 18.30-20.00.
There will be no practise if it rains!
Some tuesdays Qigong instructor Peter Gyde Hansen will join us and do an extra hour of Qigong at 17.30-18.30.
We will post on our facebook page and notify by mail on mondays before about the tuesdays that Peter will join us.
He will however be joining us on June the 2nd and the 9th.
The practise is free for students and interested.
There is free parking at the City Hall in Skolegade.
Classes in PTCC Vejle
The Autumn season starts on Tuesday, September 1st and Thursday, September 3rd 2015
We practise in the Gym at Vejle Midtby Skole (Langelinie Skole) in Strangade 2, 7100 Vejle.
Tuesday:
At 19.00-20.00
Tai Chi Chuan short and long hand form, square and round, as well as Qigong for beginners and advanced students.
Tai Chi Chuan Hand Form is propably most well-known as it is what you see the Chinese do in the parks every morning. Soft, slow movements that harmoniously flow into each other.
The Hand Form is a serie of self-defence techniques performed slowly and the practise can have many health benefits, such as improved body-awareness and coordination, balance both mentally and physically, works on almost every joint in the body and strengthens the legs, hip, loin, back and shoulders.
At 20.00-21.00
Long Hand Form as well as Weapon Forms for advanced students. Tui Shou and Self-defence.
Here we primarily work with the Long Hand Form and Weapon Forms, such as Sabre, Sword and Fan.
In this class we also practise Tui Shou, which is the practise of close-quarter combat skills through partner exercises that also practise legwork in Self Defence, agility of the body, softness vs hardness (the principles of Yin-Yang) and Ba Jin – the 8 Forces.
We also work with Self-Defence techniques from the short Hand Form.
Instructor: Morten Christoffersen
Thursday:
At 18.00-19.00
Qigong – Tai Chi 18 Qigong, 5 Animals Qigong, Ba Buan Jin Shaolin.
Qigong are soft health exercises used to strengthen the joints and tendons of the body by working with the stabilizing muscles around the joints. The exercises are repeated many times to focus on their beneficial qualities.
Tai Chi 18 Qigong is a good serie for beginners, as we work with the whole body and increase our body awareness and coordination, mental and physical balance, almost every joint of the body, strengthen the legs, hip, loin, back and shoulders through the exercises. This serie gives a huge gain fast.
Before working with the more advanced series like 5 Animals Qigong and Ba Duan Jin Shaolin it is and advantage to have worked with a serie like Tai Chi 18 Qigong as these exercises are more demanding, but also more rewarding. Especially 5 Animals Qigong in which we are workig with the 5 primary organs and their meridians and San-Jiao (Endochrine – the 3 heaters), which can provide you with a more balanced body.
Instructorr: Peter Gyde Hansen
At 19.00-20.00
Self-Defence for Women.
Learn to defend yourself against a larger and stronger opponent by the principles of Tai Chi Chuan and Yin-Yang.
The basic element of Tai Chi Chuan as Self-Defence is to divert and turn the opponents force against himself with minimal expendure of force yourself, which makes it well suited for those who cannot expect to be an attacker physically superior.
We work with principles from the Tai Chi Classics, such as "That 100 grams can defeat a 1000 Kilo" and by letting softness overcome stregth.. and vice versa.
We will be working with situation awareness, the Danish law on Self-Defence (Penal Law §13) and simple but highly effective techniques which will allow the student to react in a given situation instead of panicking.
Your gain from learning self-defence will be: Increased self-confidence, the ability to react in a crisis and an increased awareness of your surroundings.
Instructor: Peter Gyde Hansen
Prices:
One season is either Spring (January-May) or Autumn (September-December).
Information about our outdoor practise in June-August will be updated in the spring.
1 class pr week for 1 season – 700,- DKK
2 classes pr week for 1 season – +400,- DKK (1.100,- DKK total)
3 classes pr week for 1 season – +200,- DKK (1.300,- DKK total)
This covers classes in Vejle Tuesdays and Thursdays as well as the class in Jelling on Wednesdays.
Sign-up fee for new members – 100,- DKK
When signing up you get a PTCC t-shirt.
Contact:
Questions can be directed at ptcc.vejle@gmail.com
Or directly to the instructors of the classes:
Morten Christoffersen: ptcc.morten@gmail.com
Peter Gyde Hansen: ptcc.peter@gmail.com
Velkommen til PTCC Aalborg
Nyheder fra klubben
…
Tid & Sted
Her træner vi
Træningstider
Sommer
Vinter
Sommerffadfdfa
Vinter
Træningshold
…
Instruktører & Bestyrelse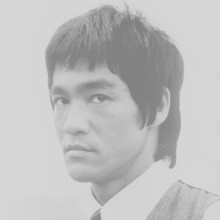 Instruktør 1
…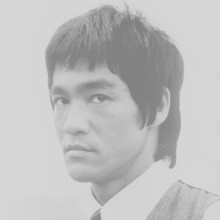 Instruktør 1
…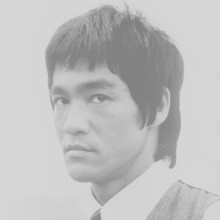 Instruktør 1
…
Bliv medlem
Hvad koster medlemskab?
…
Billeder fra klubben